Our Services
"Bluebells Florist creates beautiful, fresh bouquets for all occasions"
Beautiful Flowers
We can work with your colour choices or inspire you with a florist's choice bouquet
Best Quality
Our flowers are fresh and we pride ourselves on beautiful, lasting bouquets
Experienced
We are an award winning florist & offer you years of experience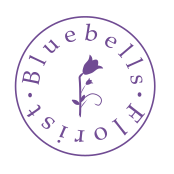 Bluebells Florist
Send Flowers Like You mean it.
Qualified in floristry and horticulture C&G in 1981 at Pencoed. We have also done flowers for royalty, the miss wales beauty pageant 2008 , Xquisitus group ( London ) and Cardiff City Fc . We can send flowers nationally and worldwide and also have our own website which is a must in such unprecedented times . We regularly review up-to date trends in the floristry industry and believe in using more eco friendly products and are intent on recycling wherever is possible . Our main aim is to give an excellent customer service at all times.
Hand Delivered Flowers For
Every Occassion
for every message